Travel Tips
Tourist Information
&nbsp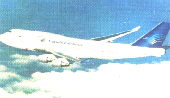 A number of fine new books about jakarta and other Indonesian destinations are readily available at local bookshops (including those located in hotel shopping arcades). In addition, these information bureus should prove useful during your jakarta stay:
Department of Tourism, Post And Telecommunication
Jl. Merdeka Barat No. 16-19, Central Jakarta
Jakarta Tourism Department
Jl. Kuningan Barat No. 2, South Jakarta
Indonesia Tourism Promotion Board
Bank Pacific Building 9th Floor
Jl Jend Sudirman, South Jakarta
Visitor Information Center
Jakarta Theatre Building,
Jl. M.H Thamrin No.9., Central Jakarta
Visitor Information Center
Jakarta International Airport Soekarno-Hatta, West Jakarta
&nbsp
IMPORTANT TELEPHONE NUMBERS

The Following are some telephone numbers you may need to contact during emergency:

&nbsp

Ambulance For Traffic Accident
118
Ambulance For General Health
119
Fire Department
113
Information On Phone Numbers
108
Information on International Telephone Numbers
102
Information On Time
103
Complaint For Telephone Trouble
117
Police Department
525 0110
Search &amp Rescue
550 1111
IDD Access Numbers
001 or 008
&nbsp
USING THE PHONE SYSTEM

Here and There around the city, you'll still find public phones that take coins. However, these are the phones that are most often broken. That's why you'd be wise to buy one or more phone cards that allow pre-paid calls. You can also make phone calls (and send faxes) from "wartels" (local phone offices) in various business districts and residential neighborhoods.
THE CLIMATE

The JAKARTA Climate is more or less the same year-round, with this exception: the October-through-February period is likely to include at least some rain each day, while it rarely rains at all during the remaining months. Average daily temperatures are in the 25-31 degrees Celcius range. Take Your Time!
WHAT TO WEAR

Jakartans have a keen sense of what clothing is appropriate for any occasion. Visiting executives certainly won't feel out of place wearing standard business attire (a suit or at least a blazer with necktie for men, suits for women) because that's what their local counterparts will be wearing. However, a long-sleeved batik shirt of good quality will serve any gentleman well even the most formal of receptions. In any event, dressing with a certain degree of modesty is considered best. If you're uncertain, ask an Indonesian friend or colleague for advice.
TIPPING

Hotels add a service charge to all their bills. So do the larger restaurants patronized by expatriates and overseas visitors. Presumably this money eventually gets into the hands of service personnel. However, small tips for good service and special courtesies are always appreciated. Typically, this could mean an extra Rp.1000 or Rp2000 banknote left for the waiter or waitress--and the same for porters and bellmen at hotels. Use your best judgement--and expect good service whether you tip or not. Friendliness is a Jakarta Tradition!
&nbsp
&nbsp